Composer, producer and engineer, Justin Miller recently opened Five Points Recording, a personally hand-crafted tracking/mixing facility located in Huntsville, Alabama.
The new recording studio features the Ultra-High-Definition PFM UHD-1000 Master Reference Monitor System commissioned by Carl Tatz Design®. This system is a step up in the monitoring department from Miller's first location in Nashville.
Miller comments on the upgrade, "I immediately noticed an improvement over my older monitors that are part of my PhantomFocus System in my Nashville studio. The PFM UHD-1000s render an even more holographic center image and low-end clarity from the muscular PFM ICE-Cube-12 subwoofers. It's easy to hear why PhantomFocus is considered the leader in near-field monitoring."
The PFM UHD 1000 monitors feature a custom integrated isolation system by IsoAcoustics. The isolators further enhance the dynamic performance in tandem with the professionally installed near field PhantomFocus System.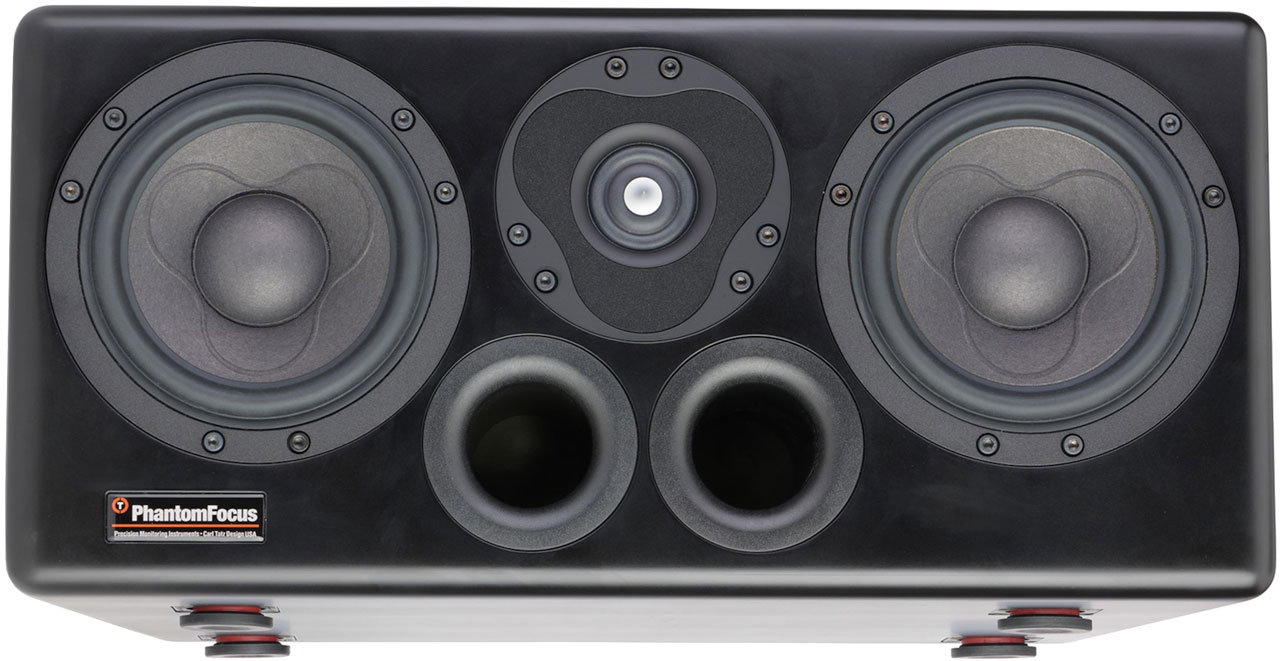 Carl Tatz, award-winning studio designer and principal of Nashville-based Carl Tatz Design® LLC, is the creator of the PhantomFocus™ System monitor tuning protocol and PhantomFocus line of Ultra High Definition precision monitoring instruments.
Describing the partnership between PhantomFocus and IsoAcoustics, Carl says "The PFM 1000 Monitors are presented by our company as the zenith of near-field monitoring, and IsoAcoustics' continuous R&D successes in the world of acoustic isolation blend perfectly with our mantra of sonic excellence. Dave and I dialogued for a couple of years about how our two companies could work together, and the new PFM 1000 Series Professional Reference Monitors are the fruit of that collaboration. We could not be happier."
The PFM UHD 1000 renders the highest confidence, better and faster mixes, and increased enjoyment. IsoAcoustics is honoured to be working with Carl Tatz and proud that the PhantomFocus Monitors are using integrated IsoAcoustics isolation technology.