The annual Munich High-End Show is a specialist audio trade fair with particular focus on the highest grade Hi-Fi and AV products available on the planet. Each year over 500 exhibitors from 120 countries land at the MOC facility in Germany to show and to demonstrate their highest-flying flagship audio innovations.
This year IsoAcoustics will be proudly situated in the MOC's Atrium Rooms (4.2 F210 on your show plan) exhibiting newly announced products along with one of our most exciting high-end demo configurations to-date.
Introducing DELOS
Making its European audio show debut, DELOS is our newest line of Hi-Fi centred isolation platforms developed for turntables and other Hi-Fi components requiring a flat surface. Beneath the DELOS' real-wood solid walnut or maple platform, 'iPuck' attachments featuring patented decoupling technology help to reduce reflections from the floor below and allow the product above to operate efficiently while reducing acoustic anomalies.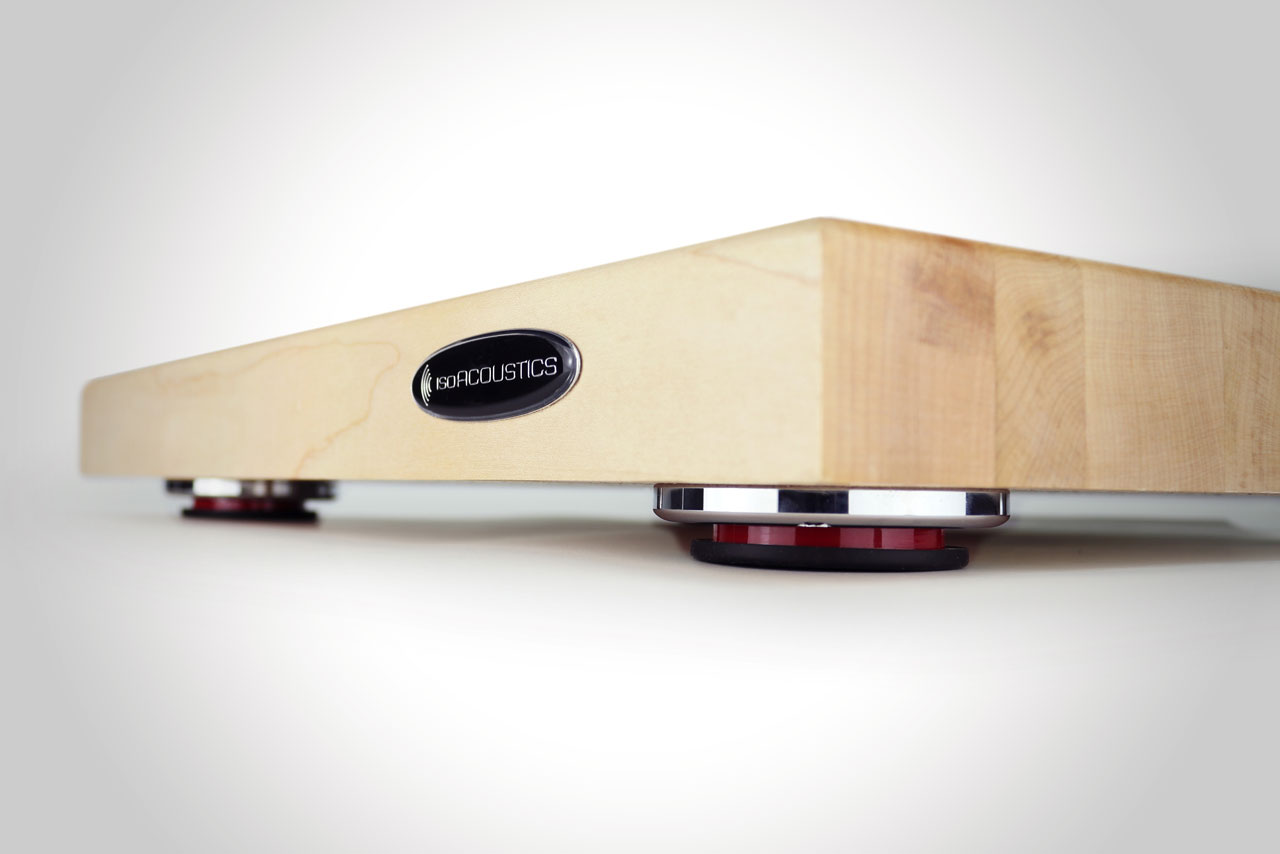 DELOS is available in in both walnut and maple finishes* in 1.75" and 3" thicknesses, catering to the precise weight of the turntable or Hi-Fi component being isolated.
DELOS look like fabulously good units. The quality of the woodworking is exceptional
* Maple DELOS models will begin shipping over the next month, whilst Walnut DELOS models will arrive by Summer 2019.
Theis Meets Scala
Many will be familiar with our range of GAIA Titan isolators announced last year and designed for larger scale Hi-Fi loudspeakers weighing in at 320lbs and above. For this year's High-End show, we'll be demonstrating the extraordinary difference that the Titan Theis can make to large-scale loudspeakers featuring Focal's exceptional Scala UTOPIA floor-standers.
In keeping with our usual demonstration format, two identical sets of speakers will be attached to the same identical source – one set with our GAIA Titan Theis isolators installed, and one set with standard factory spikes. On the fly, listeners will be able to switch between the two sets to hear the real improvements that GAIA Titan can offer first-hand.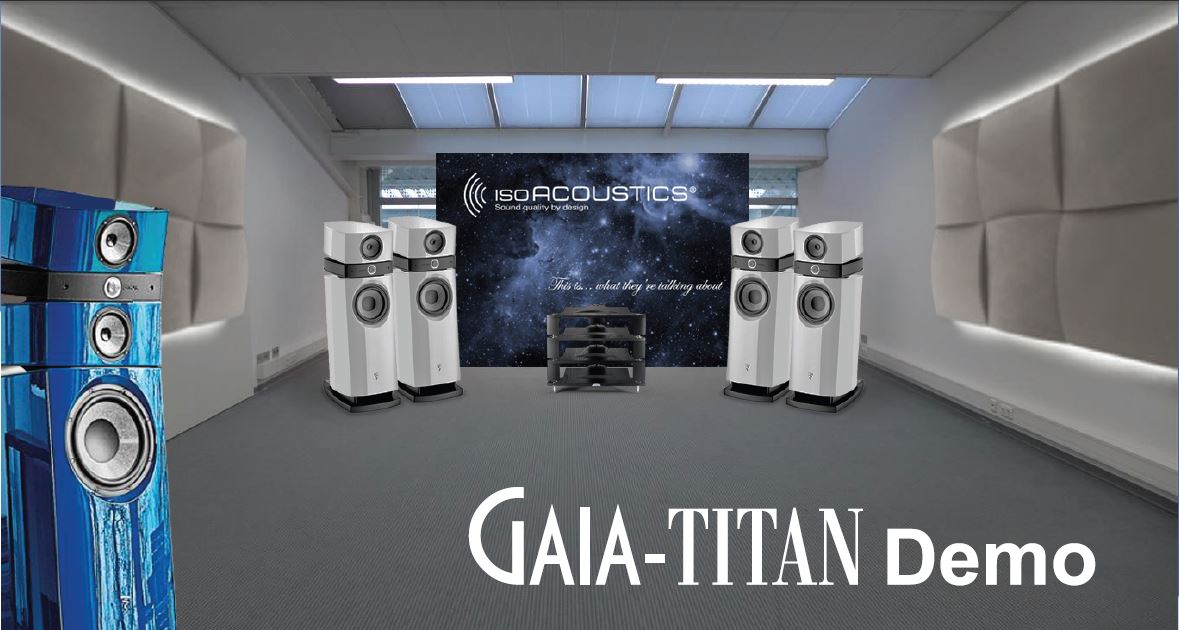 Asides from our main demonstration rig, IsoAcoustics are also excited to announce that a set of Focal Stella UTOPIA speakers will also be on static display, fitted with our GAIA Titan Rhea isolators.
For this year's show our source components will be provided by the good people at Naim Audio.
New In 2019: IsoAcoustics F1 Jack
Owners of larger-scale speakers such as the Scala UTOPIA face a slightly more difficult challenge when it comes to fitting new attachments in place of their original factory spikes. For this precise scenario, IsoAcoustics have developed an F1 Jack tool for gaining easier access to the underside of heavier speakers and aiding quicker installation of the GAIA and GAIA Titan isolators.
Our F1 Jack will be shipping in the second quarter of 2019 and will be available to check out first-hand at High-End Munich.
Show Info
Find us in the ATRIUM Rooms (4.2 F210)
MOC München
Lilienthalallee 40
Dates: 9th to 12th of May 2019
Thursday: 9am to 7pm
Friday: 10am to 6pm
Saturday: 10am to 6pm
Sunday: 10am to 4pm
Tickets now available – visit the High End Society ticket shop for further info!