WHAT AN EXPERIENCE!
IsoAcoustics was pleased to present a special evening with Eddie Kramer at Technicolor Mix Stage 1 in Toronto last night, attended by musicians, audio engineers, the media and music enthusiasts. In the crowd was many recognizable faces which included legendary guitarist Alex Lifeson from Rush and Greg Godovitz.
Eddie played through all four sides of this new Electric Ladyland 5.1 release and framed each section with personal stories about Jimi Hendrix, pictures and details of the original recordings. Listening to the Electric Ladyland 5.1 surround sound mix album in Technicolor's amazing facility was an incredible experience. Eddie Kramer captivated the crowd with behind the scenes stories of working with Jimi Hendrix and mixing the album.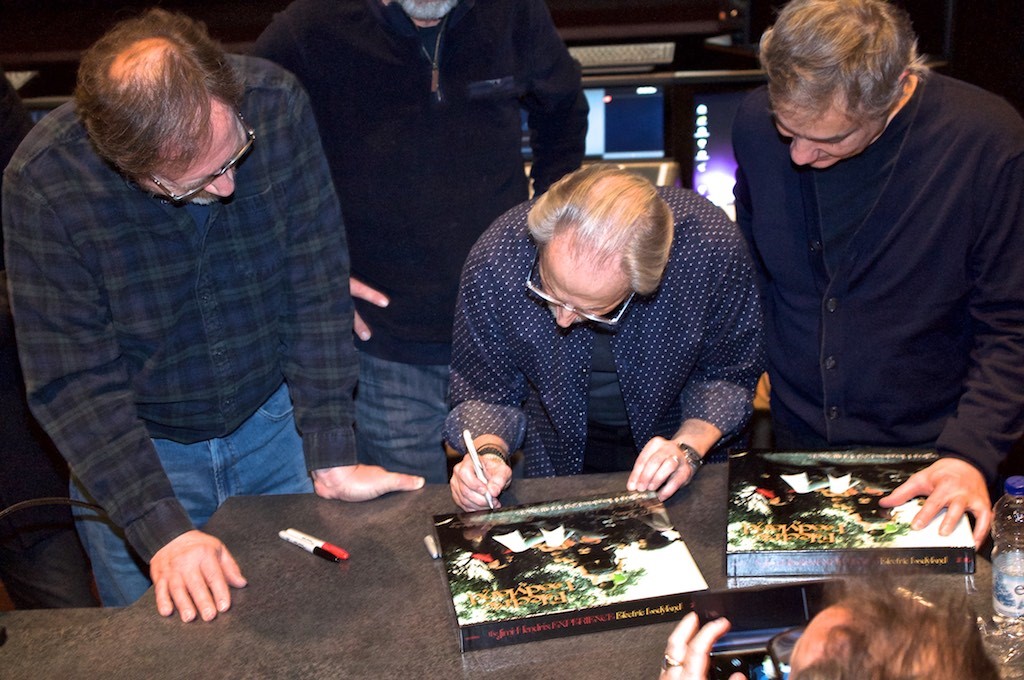 Electric Ladyland is one of the most influential albums of all time and the new release in 5.1 was a completely different and more immersive experience which would have made Jimi proud. Even though every bar was familiar to us that grew up with this album, it somehow became much bigger with wonderful details coming through.
Eddie explained how he meticulously, and manually recreated the effects of the original album in this new 5.1 format. He described how mixing the 5.1 album with the original recorded material brought back memories of his time recording and mixing the original album with Jimi. Eddie felt Jimi on his shoulder while he mixed the album in 5.1, with Jimi giving his feedback and direction just as he did 50 years ago when they were producing the original album together.
The Technicolor's Mix Stage 1 was the perfect facility for this immersive experience. Almost all surround audio for IMAX productions are mixed in this room before being released. There are very few rooms like it around the world. The acoustics were stunning.
The evening ended with a draw from an "electronic hat". Prizes included the newly released Electric Ladyland deluxe box sets in vinyl, CD and IsoAcoustics ISO-Pucks.
This is the first time this presentation has been done anywhere in the world, and we're sure it won't be the last.